HKS Parts For Toyota 86 / Subaru BRZ
86/BRZ PARTS
When first 86/BRZ was introduced it has attracted a great deal of automobile industry attention. And HKS soon acquired vehicles and started developing. We have entered D1 grand prix since then and have developed many parts.
We HKS as a total tuning parts maker could provide different tuning parts of category together. Here are some Step-Up menus for your 86/BRZ tuning.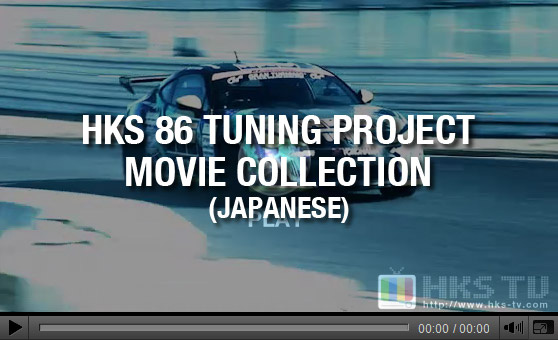 Click here to see the 86 Tuning Project movies.
HKS 86 (ZN6) / BRZ (ZC6) PARTS LINE UP