Dan Olson Racing Products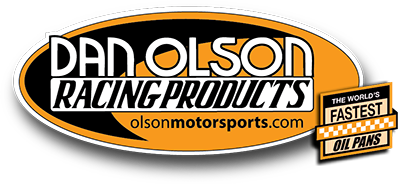 Performance Wholesale are distributors
of
 Dan Olson Racing Products.
Please contact our sales team for all your enquiries while we continue to add products to our shop. 07 3808 1986 or
Email
Dan Olson Racing Products has been designing and manufacturing components for all types of racing since 1969. In Dan's early years as an engine builder, he realised that the oil pan did far more than just hold oil. He discovered the importance controlling the oil while it was in the oil pan. Through trial and error he also learned that baffling the pans not only controlled the oil for added horsepower, but decreased oil temperature as well. Today, more than 40 years later, we are still at it; designing and developing oil pans and many other high quality racing products to suit your racing needs. From that simple beginning, Dan's company has grown into one of the leading manufacturers of oil pans, zoomie headers, marine oil coolers, wings, and other racing products.